To find a database that's best for your paper, project or speech, go to the Databases A-Z guide and use the Subject dropdown to find list of databases that are recommended for that subject (image below )
Choose your subject and you will find a list of databases in a yellow block that are considered "Best Bet" for that subject. They are listed alphabetically, not by priority. Under that yellow block is a list of other databses that could be consulted as well, thought they aren't as strong.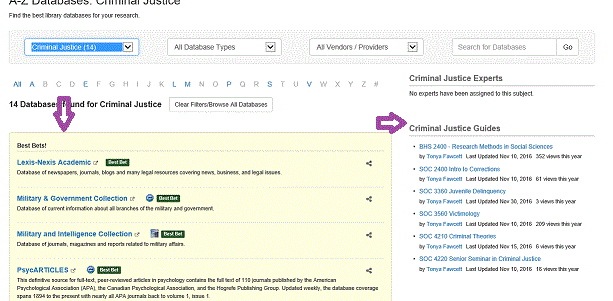 To the right is a list of guides created for classes in that subject area. These guides may have helpful information too.